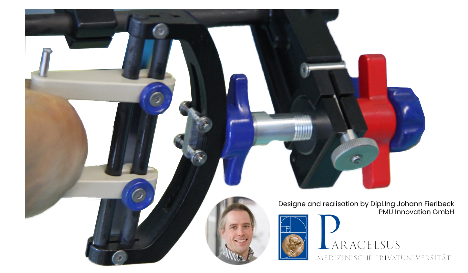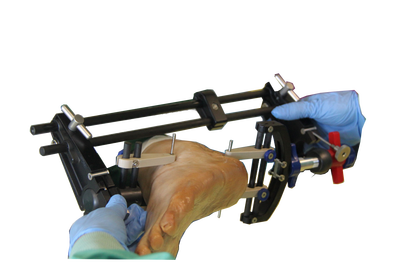 Prototype of a new multiaxial, radilucent extension device.
A patent has already been granted. W
e are currently working on CE certification
and the financing to produce and test first clinically usable devices.
If you are interested and wish further information we would be very happy if you contact us.